Cleaning and restoration Services
In Chattanooga, TN
Interior Care, Inc. offers a wide array of comprehensive cleaning of all soft surfaces including rugs, carpet, upholstery, leather, drapes and other specialty fabrics. We specifically design our cleaning for your particular situation. In addition to cleaning, we also offer stain protection, pet odor removal, custom cut rug pads as well as other rug services, spot dyeing and flame retardant.

Rug Cleaning and Restoration Services

Interior Care has a 5000 square foot rug cleaning facility located in North Chattanooga.

We custom design the cleaning of each rug we clean.

Oriental/Persian Rugs, Custom Rugs, etc.

Rug Inspection and Cleaning

Stain Protection

Repair




Custom Cut Rug Pads (See Video Below)

Tyvek Wrap for Storage Wrapping

Rug Moth Deterrent Application

Pet Odor/Stains
Upholstery and Leather Cleaning Services
We come to you to clean any upholstery fabric. If you have outdoor or other cushions, you may bring them to our facility for cleaning. Interior Care is
IICRC certified for cleaning your upholstered fabrics. Have Interior Care stain-protect your new or newly upholstered furniture right away BEFORE anything happens to it!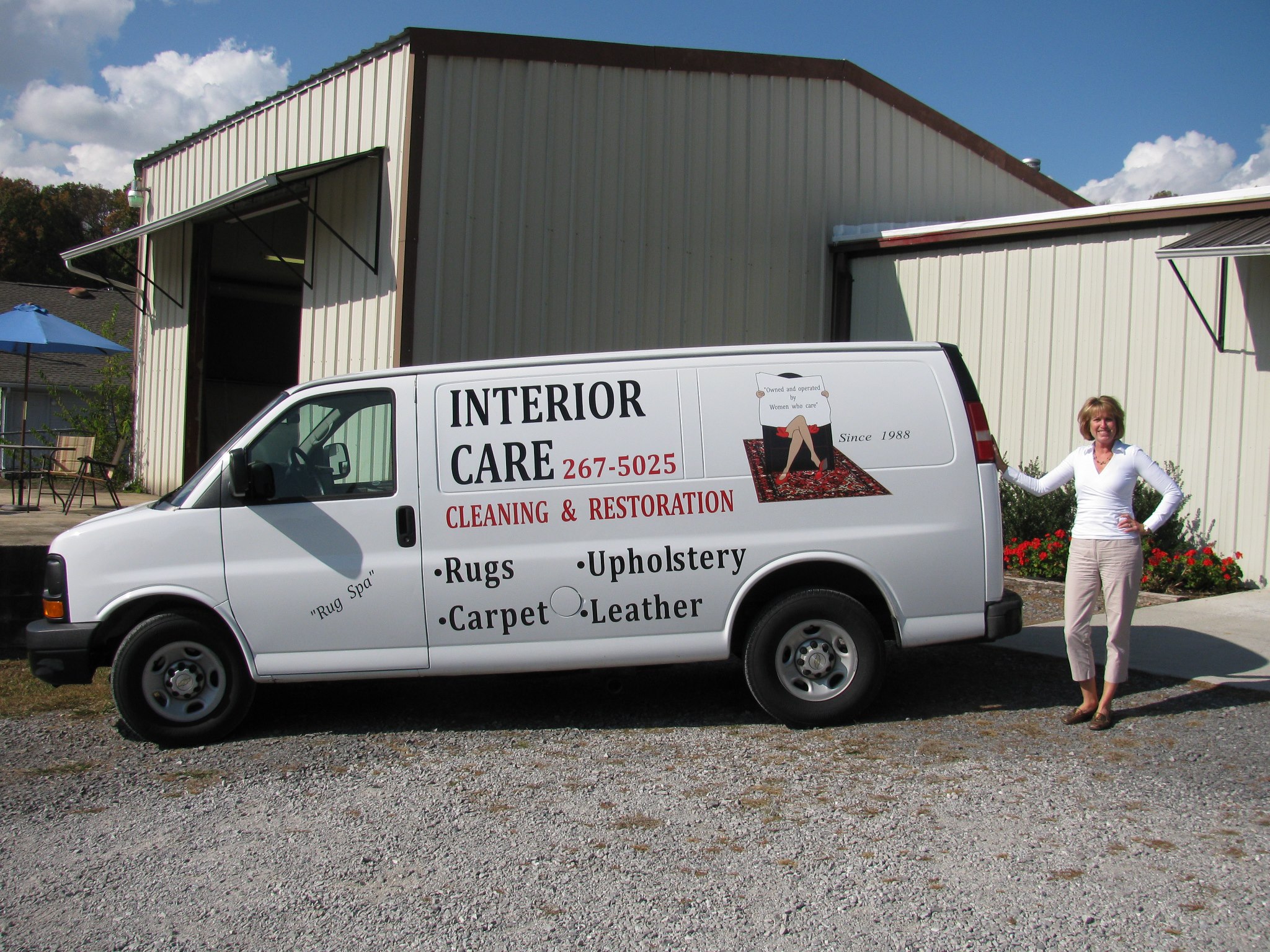 Carpet Cleaning
Interior Care comes to your home or business to clean carpet.
We are IICRC certified and use manufacturer-recommended shampoos and procedures.
We also offer
Stain Protection
and
Spot Dyeing
of your carpet. If you need
carpet restoration
services for water or fire damage cleaning, ask your insurance adjuster to call Interior Care, Inc. Please call us to schedule a cleaning service or to learn more about our stain protection products. We would be happy to provide more information.